Check Out Acceptable Practices
for the Use of VR Services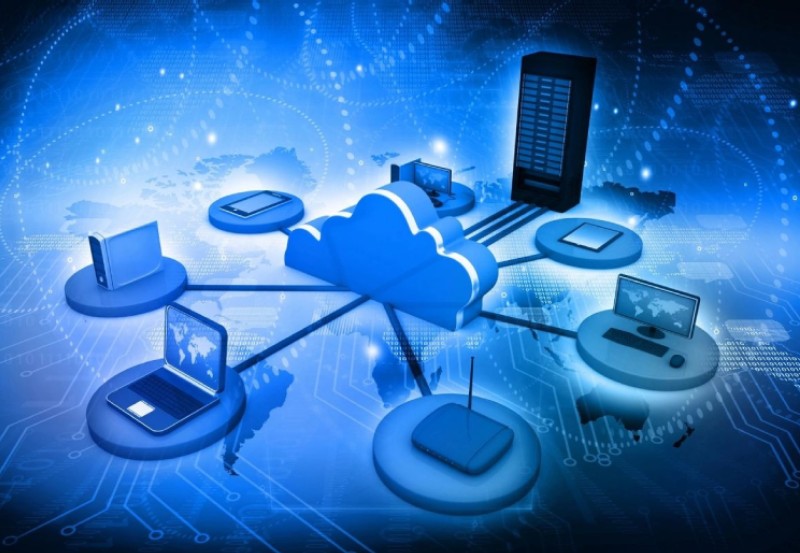 This Acceptable Use Policy (the "Policy") defines acceptable practices for the use of Vector Risk ("VR") services (the "Service(s)"), and the website located at https://www.vectorrisk.com
The Policy applies to all aspects of the Service. "VR" means Vector Risk Pty Ltd and all of its affiliates.
By using the Services, any such user of the Services ("Customer") is responsible for compliance with this Policy. Customer is responsible for violations of this Policy by itself and any person or entity that accesses the Services through Customer's agreement with VR or through Customer's systems ("Affiliated Person(s)"). Any Affiliated Person using the Services is bound, as specified in this Policy, by the same acceptable practices as a Customer. While VR is not obligated to control or monitor the content of online communications in connection with the Service, VR may edit or remove content that it deems to be in violation of any applicable law or regulation, of either the letter or spirit of this Policy or that it otherwise deems unlawful, harmful or offensive.
This Policy is designed to assist in protecting VR, the Services, and VR Customers from improper and illegal activity.
Suspension or Termination of Service
If, in VR's reasonable judgment Customer engages in conduct while using the Service that violates this Policy or authorizes or helps others to do so, VR reserves the right to suspend and/or terminate the Service or any part thereof. VR will generally attempt to notify the Customer of any activity in violation of the Policy and request that the Customer ceases such activity; however, in cases where the Services or any of its software, programs, products, systems, business or business reputation is threatened, including without limitation cases involving invasive and unauthorized data gathering/mining, denial of service attacks, noncompliance with applicable laws and regulations, suspected fraud in connection with the use of the Service, the dissemination of viruses, "Trojan horses", and spyware, offensive material or copyright infringement, order of a court or regulatory authority of competent jurisdiction or any other act VR deems, in its sole discretion, to be in violation of this Policy, VR reserves the right to suspend or terminate Customer Service without notification. In addition, VR may take any other appropriate action against a Customer for violations of the Policy.
No Responsibility
VR shall have no responsibility for any information or material created, stored, maintained, transmitted by Customer or otherwise accessible through using or in connection with the Service.
Reservation of Rights
Nothing in this Policy shall limit anyway VR's rights and remedies at law or in equity that may otherwise be available.
Modifications to Policy
VR reserves the right to modify this Policy at any time without notice. VR will attempt to notify the Customer of any such modifications either via e-mail or by posting a revised version of the Policy on the VR website, but the Policy will be in effect when posted unless otherwise stated, and Customer will be bound thereby whether or not they have received notice.
Illegal activity
The Service shall not be used for any unlawful activities or in connection with any criminal or civil violation, and the Services shall, in all cases, be used in compliance with applicable law and regulation. Use of the Service in any manner, including without limitation for transmission, distribution, retrieval, or storage of any information, data or other material, in violation of any applicable law or regulation (including, where applicable, any tariff or treaty) is prohibited. Any activities that are illegal that violate the rights of others, or that may be harmful to others, our operations or reputation, including offering or disseminating fraudulent goods, services, schemes, or promotions, make-money-fast schemes, Ponzi and pyramid schemes, phishing, or pharming is prohibited.
Offensive Materials
Customer shall not disseminate or post material in any forum that is improper, including without limitation material that is unlawful, libellous, defamatory, obscene, indecent, lewd, harassing, threatening, harmful, and invasive of privacy or publicity rights, abusive, inflammatory or otherwise objectionable ("Offensive Materials"). Without limiting the foregoing, the Customer shall not access or use Services in any manner for the dissemination of images containing child pornography. Offensive Materials extend to any and all Customer user-generated content that Customer uses during the term of any Services.
Infringement
Customer shall not use or transmit any data or material of others that infringes or misappropriates any copyright, service mark, trademark, trade secret, patent or other intellectual property right without proper authorization.
Unauthorised Access
Customer shall not attempt to gain unauthorized access to, or attempt to interfere with or compromise the normal functioning, operation or security of the Service, including attempting to probe, scan, or test the vulnerability of the Service or to breach any security or authentication measures used by the Service. The customer shall not use the Service to engage in any activities that may interfere with the ability of others to access or use the Service. Customer shall not attempt to gain unauthorized access to the user accounts or passwords of other Customers. Customers shall not monitor data or traffic on the Service without permission. The customer shall not engage in the falsification of origin, including forging TCP-IP packet headers, e-mail headers, or any part of a message describing its origin or route. The legitimate use of aliases and anonymous remailers is not prohibited by this provision.
No Network Abuse
The Customer may not make network connections to any users, hosts, or networks unless the Customer has permission to communicate with them. Prohibited activities include:
Monitoring or Crawling. Monitoring or crawling of the Service that impairs or disrupts the Service being monitored or crawled.

Denial of Service (DoS). Inundating a target with communications requests so the target either cannot respond to legitimate traffic or responds so slowly that it becomes ineffective.

Intentional Interference. Interfering with the proper functioning of the Service, including any deliberate attempt to overload the Service by mail bombing, news bombing, broadcast attacks, or flooding techniques.

Operation of Certain Network Services. Operating network services like open proxies, open mail relays, or open recursive domain name servers.

Avoiding Service Restrictions. Using manual or electronic means to avoid any use limitations placed on the Service, such as access and storage restrictions.
No E-Mail or Other Message Abuse
Customer shall not distribute, publish, send, or facilitate the sending of unsolicited mass e-mail or other messages, promotions, advertising, or solicitations (like "spam"), including commercial advertising and informational announcements. The customer shall not alter or obscure mail headers or assume a sender's identity without the sender's explicit permission. The customer shall not collect replies to messages sent from another internet service provider if those messages violate this Policy or the acceptable use policy of that provider.
Forum Postings
Continued posting of off-topic messages, including commercial messages (unless specifically invited), is prohibited. Disrupting forums with materials, postings or activities that are frivolous, unlawful, libellous, defamatory, obscene, indecent, lewd, harassing, threatening, harmful, invasive of privacy and publicity rights, abusive, inflammatory, or otherwise objectionable, including being excessive or repetitious is likewise prohibited.
Other Prohibited Activities
The following activities, without limitation, are also prohibited:
 Any attempt to circumvent, alter or reverse engineer any processes, procedures, protocols, algorithms and or applications utilized in the provision of or use of Services.
 Any attempted transmission of files containing a computer virus or corrupted data.
Any use of the Service in excess of any limitations that have been established by VR, including, but not limited to, specified bandwidth limitations.
Any activity that disrupts, degrades, harms or threatens to harm the Service or VR network, or the equipment, services or networks of any other party, including, without limitation, viruses, "Trojan horses", worms, time bombs, zombies, cancelbots or any other computer programming routines that may damage, interfere with, intercept or seize any system, program, data or personal information.
Any other inappropriate activity or abuse of the Service (as determined by VR in its sole discretion), whether or not specifically listed in this Policy, shall result in suspension or termination of the Customer's access to or use of the Service.
This listing of prohibited activities is not exhaustive, and VR reserves the right to determine that any conduct that is or could be harmful to VR or VR'S customers is in violation of this Policy and to exercise any or all of the remedies contained in this Policy.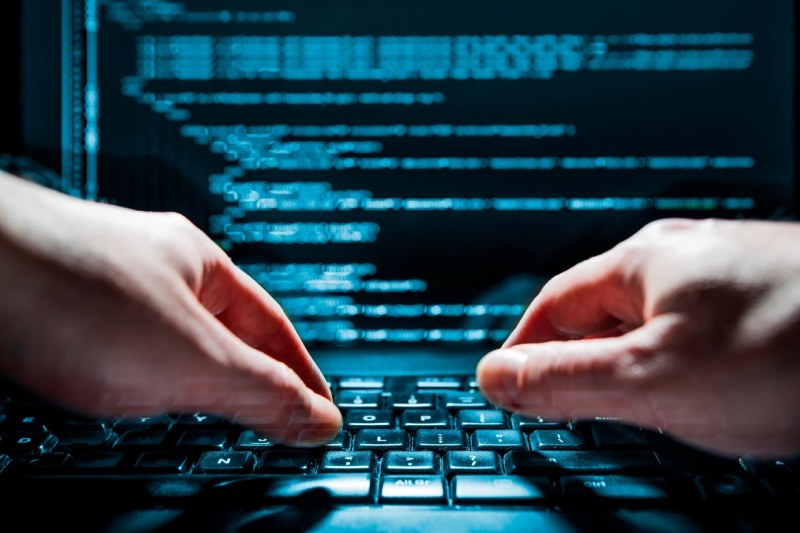 4. Responsibilities of Customers
Security and Content
The customer is solely responsible for maintaining the security of its network, software, program, product, service, equipment and applications. Customer agrees to immediately notify VR of any unauthorized use of the Service or any other breach of security known to Customer and provide VR with assistance, as requested, to stop or remedy the unauthorized use. If the Customer becomes aware of any violation of this Policy by any person, the Customer is required to notify VR. Customers shall be solely responsible for any information or material they maintain, transmit, download, view, post, distribute, or otherwise access or make available on, through, using or in connection with the Service.
Complaints and Contact Information
In most cases, VR will notify the Customer of complaints received by VR regarding an alleged violation of this Policy. The customer agrees to promptly investigate all such complaints and take all necessary actions to remedy any violations of this Policy. VR may inform the complainant that the Customer is investigating the complaint and may provide the complainant with the necessary information to contact the Customer directly to resolve the complaint. The customer shall identify a representative for the purposes of receiving such communications.
Any complaints regarding prohibited use or other abuse of the VR Services, including violations of this Policy, should be sent to VR. Please include all applicable information that will assist VR in investigating the complaint.